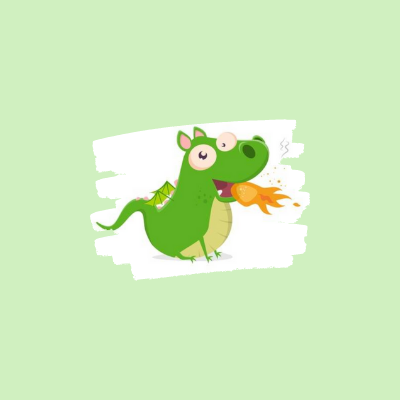 Does your dog growl, snap, or lunge at people? Are you worried he'll hurt someone, or unsure what to do if he already has? Feeling like you need to start a PR campaign to help people understand what your dog is really like when they're not around?
I can help.
You see, fire-breathing dragons warm my heart. I truly find joy in helping these dogs build trust, expand their world, and learn to rely on their handlers for direction instead of making impulsive decisions. Over the past decade and a half, my gentle, easy to learn techniques have helped hundreds of dogs just like yours become peaceful family pets. But I didn't come up with this all on my own. These methods are based in the science of learning and behavior; my academic background is in psychology. I also hold several internationally recognized industry certifications and subscribe to a published code of ethics.
Do you feel like your beloved dragon dog may be a serious threat to others?
This is one of the most difficult situations to encounter as a dog owner. I can promise you compassionate guidance. My experience with these types of cases led me to service in 2017 on the Dangerous Dog Subcommittee of the Wichita Animal Control Advisory Board as a subject matter expert, helping guide the development of new, fair, dangerous dog ordinances.
The hard truth is that not all stranger aggressive dogs can be safely re-integrated into society. If you are involved in a court case or considering euthanasia, I will always be honest with my professional opinion and will explain the reasoning behind my recommendations.
Hey, where the heck did I come from?
I am new to Southlake, but not to dogs. I began training in 2003 and have experience in many aspects of the training industry, ranging from service dog training to pet dog manners to competitive obedience.
After spending the last 5 years developing a family dog centered training school in Kansas, I took my recent relocation to Texas as an opportunity to focus on what I see making the biggest difference – helping families in crisis understand their dog's behavior and learn how to help them be safer members of our human society.
Let me help you tame your snorting, snarling dragon!